At Wembley Dental Clinic, we use the TRIOS 3D Scanner to take a detailed digital impression of your smile, used to create custom Invisalign clear aligners just for you.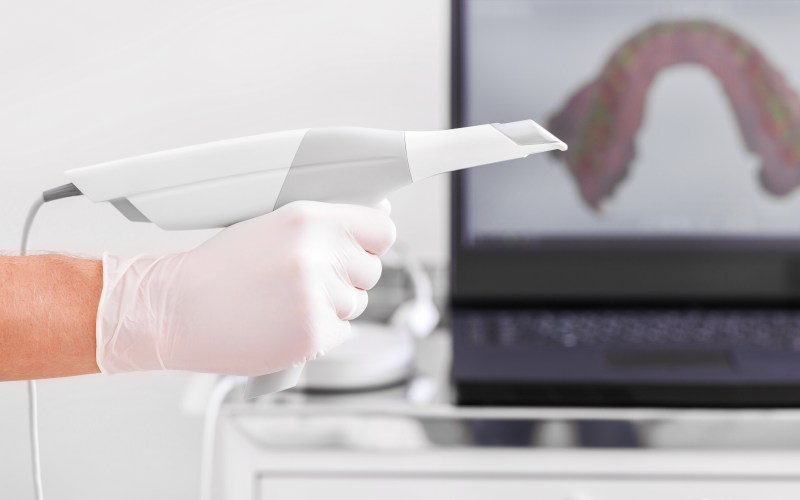 What is TRIOS?
The TRIOS impression scanner takes highly detailed, 3D impressions of your mouth. This technology allows us to adjust your Invisalign treatment in real-time, store data digitally, and display your expected results. 
The TRIOS Process
Using TRIOS's intraoral scanner, we take a comprehensive 3D scan of your mouth. Then we display this image on the treatment room screen to show you a detailed 3D image of your current smile.
Next, we will show you a 3D rendering of what your smile could look like after your Invisalign treatment is complete. Your scans will also be used to create your custom aligners.
New Patients Always Welcome
Proudly serving patients in the Parksville, Qualicum Beach, Nanoose, Errington, Bowser, and Coombs communities since 1993! Contact us to get started today.
Request Appointment
Hours
Monday:

08:00 am - 05:00 pm

Tuesday:

08:00 am - 05:00 pm

Wednesday:

08:00 am - 05:00 pm

Thursday:

08:00 am - 05:00 pm

Friday:

08:00 am - 03:30 pm

Saturday:

Closed

Sunday:

Closed
Quick Links